With New York's plastic bag ban going into effect March 1st, 2020 – it's hard for business owners to imagine how their customers will be able to replace plastic bags in their everyday lives. Plastic bags are everywhere – whether it's at home, work or school, and for a long time, businesses have relied on these bags as a source of advertisement. So what now? Great news for business owners – Tote Bags are an effective, long-lasting and targeted way to advertise your brand.
Tote Bags for Life
Wherever you look outside, you're destined to see a plastic bag. Whether it's on the street, in a tree or in waterways, it's no surprise how plastic has harmful effects on the environment. Plastic bags are created from non-renewable fossil fuels and take hundreds of years to break down. With all these adverse effects plastic has on the Earth, banning the usage of plastic bags in New York City is a step in the right direction #ToteBagsForLife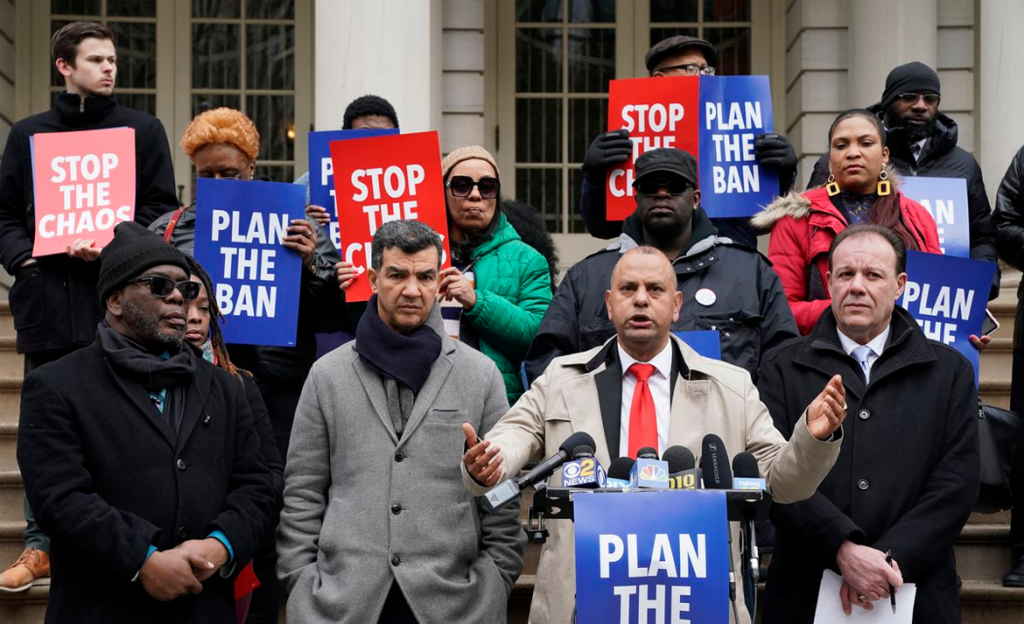 Why Tote Bags for Your Business?
Now that plastic bags are ruled out, what other options are there? We've all seen and heard of Tote Bags – so let's talk about how your business needs to use them as a viable Marketing Tool. Much like the long-used plastic bag, totes are the perfect real estate to advertise your business. Most of the time, plastic bags are flimsy and tear – ruining the branding that's being used on the bag and causing major inconveniences to customers.
When you use a Tote, you don't have to worry about your purchases falling out – these bags are incredibly durable and will last for years. Overall, Tote Bags are a no brainer if you're concerned about the ban on plastic bags in New York City this spring 2020. You might still be wondering though, how will Totes help my brand?
The Perfect Canvas
Without a doubt, reusable Tote Bags are the superior option amongst any other bag out there. It's difficult to damage a tote, and it doesn't tear quite as easily as a plastic bag. Not only that but they're larger than a standard size plastic bag, making it the perfect canvas to advertise your business. With a strong, reliable and roomy Tote Bag, you don't have to worry ever again about your branding being ruined by a flimsy bag. Trusted canvas Tote Bags give your business the perfect opportunity to renew promotions every season and stay relevant.
Why You Should Be Using Totes
Sure, Tote Bags are not as inexpensive as disposable plastic grocery bags, but they are a very affordable solution for New York City's ban on plastic bags and these items can work for your business for years to come. Convinced your business needs Tote Bags yet? With all these environmental concerns circling our world today, it's no wonder plastic bags have become frowned upon. Media Explode carries a wide range of Tote Bags to fulfill your business needs. You'll love the sturdiness, durability, and beauty of these bags for your branding and sure to increase your bottom line. What are you waiting for?